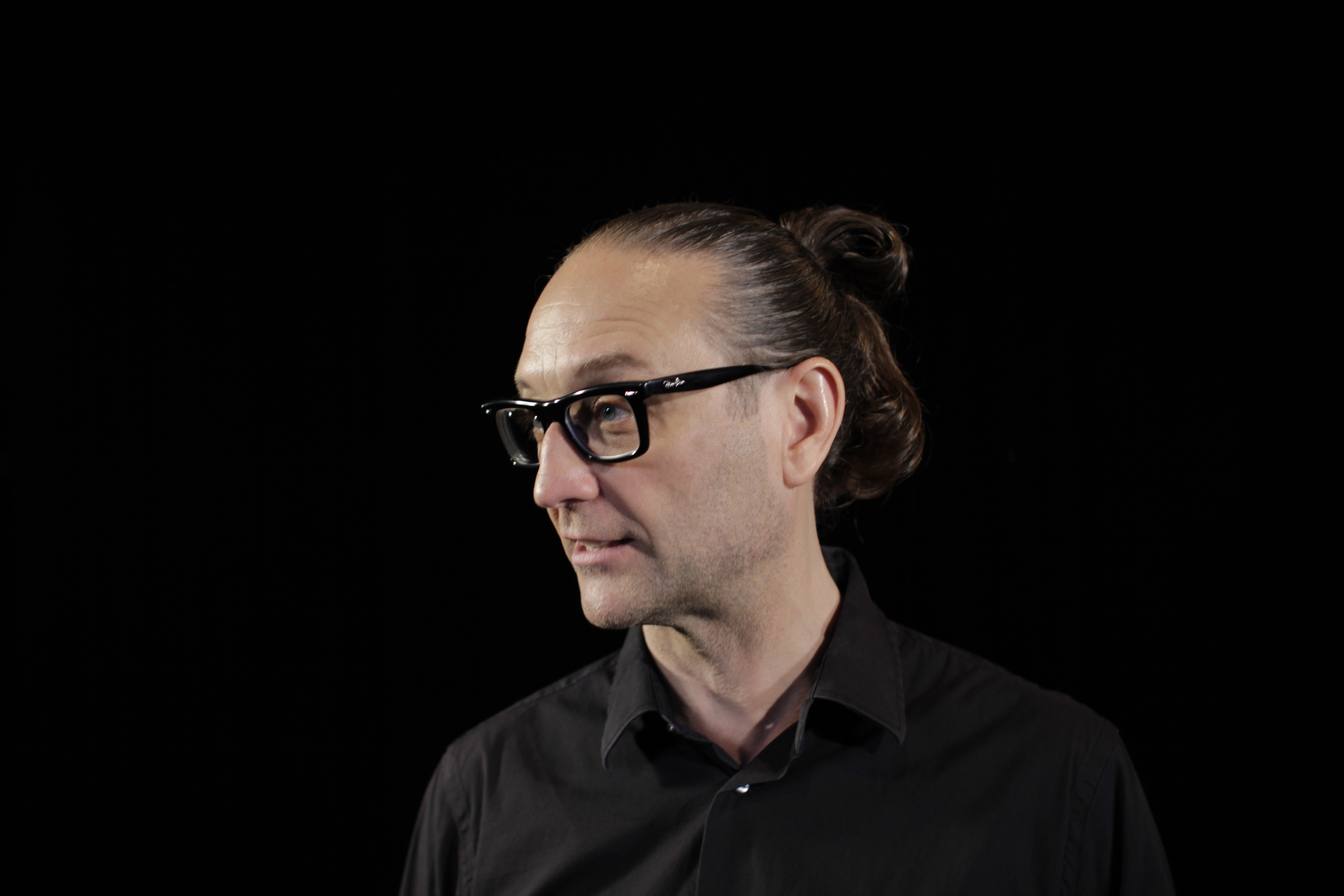 While applying extended vocal techniques in experimental punk rock, noise, jazz and improvisation projects dating back to the early 1990s, Alex Nowitz studied the classical singing voice (tenor), composition, jazz and music education at various universities in Germany and USA until he graduated from the University of Potsdam (DE) in 2000. As soloist, but also collaborating with numerous musicians and vocal performers, he appears in different contexts, including festivals for composed new music, improvisation and jazz as well as stage productions, such as music and spoken theatre or dance. The range of his voice covers the countertenor, the whistling and speaking voice, low tone singing practices and a variety of experimental voice types. Expanding the field of vocal performance art, he also applies custom and gesture-controlled live electronics, such as the strophoni

o

n developed at the Studio for Electro-Instrumental Music (STEIM) in Amsterdam. During the annual festival of the International Society for Contemporary Music (ISCM) in

Gothenburg

2009, he is awarded the first prize of the European Conference of Promoters for New Music (ECPNM) for performing his composition

Minotaurus

featuring voice and live electronics, that is, the

stimmflieger

[voice kite]. As composer he receives commissions from opera and theatre houses, such as the Theater Osnabrueck, State Theatre Brunswick or Schaubuehne Berlin, as well as from new music ensemble ensembles, such as the Kammerakademie Potsdam, Ensemble Mosaik Berlin, Curious Chamber Players Stockholm, Maulwerker Berlin, et al. He is also awarded a number of fellowships and grants, such as the half-year artist residency at the Cité Internationale des Arts Paris in 2014, the three-month residency at the Cultural Foundation Schloss Wiepersdorf in 2020 or at the Villa Aurora, Los Angeles in 2021. In April 2019 after defending the PhD thesis 

Monsters I Love: On Multivocal Arts

, he earns a doctorate in 'Performative and Mediated Practices with Specialisation in Opera' from the Stockholm University of the Arts.