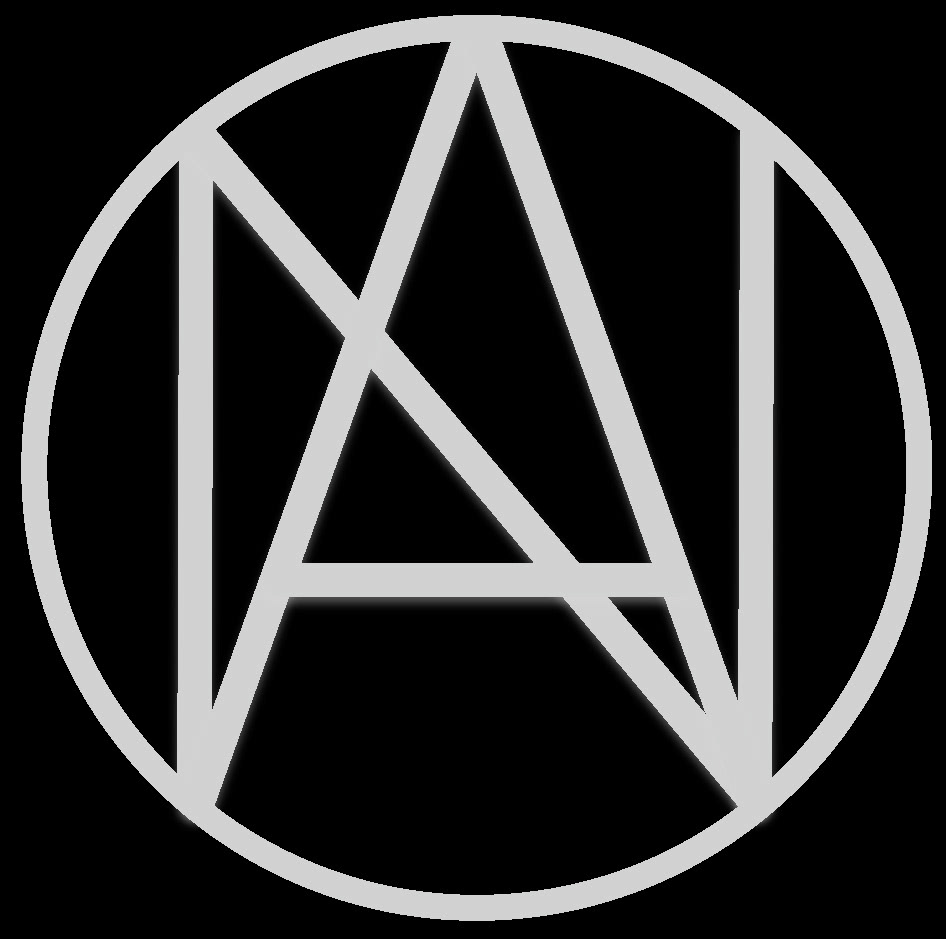 Alex Nowitz

 is a composer and vocal performance artist, furthermore improviser, sound artist, musician, artist-researcher and author from Germany. His compositions comprise vocal and instrumental chamber music, full-length operas, orchestral miniatures, electroacoustic music,

multimedia

concert formats as well as music for dance and spoken theatre. Both in his vocal performance art and in his compositions dedicated to others he explores the notion of

multivocality

.
more...
events in 2021:
July-September 2021
Three-month artist residency at the Villa Aurora in Los Angeles, funded by the Federal Foreign Office and Federal Government Commissioner for Culture and the Media of Germany. (Originally planned to take place in spring 2020, the residency was postponed due to COVID-19 crisis.)
CANCELLED due to Covid-19 restrictions:
21 April 2021
VoxLAB VårFEST:
Vocal Space Lines
a solo performance for voice and live electronics (strophonion) at Sentralen in Oslo, Norway, next to performances by Franziska Baumann, by Natasha Barrett and by Ruth Wilhelmine Meyer & Julian Skar.
CANCELLED due to Covid-19 restrictions:
20 April 2021
VoxLAB VårFEST: Presentation of
Unleashing the Machined Voice
a lecture-performance for voice and video and,
together with Franziska Baumann (CH), symposium and panel discussions at National Academy of the Arts, Opera department, Oslo.
13 March 2021
Live performance Luftnummer [aerial act] for voice and whistles at the Nikolaisaal Potsdam accompanied by a video presentation of the short essay ueber die kulturlose zeit [on times without culture] in the form of a studio recording implemented by Berlin-based actor-narrator Markus Gertken, and a live interview of the artist by the artistic director of the venue Michael Dühn. The performance is part of the "Aktionstag" [day of action]: "Ein Jahr nach dem ersten Lockdown am 13. März 2020: Wir sind noch da!" [One year after the first lockdown on March 13, 2020: We are still here!]. The whole event is open to the public via live stream, initiated by Culture-Macht-Potsdam [Culture-Power-Potsdam], an alliance of artists and cultural institutions from Potsdam.
March 2021
Publication of the article
Assemblages of Multivocal and Schizophonic Practices: Unleashing the Machined Voice
in
Machinic Assemblages of Desire
. Deleuze and Artistic Research 3 (Orpheus Institute Series), edited by Paulo de Assis and Paolo Giudici (Leuven: Leuven University Press).
CANCELLED due to Covid-19 restrictions:
4, 5 February 2021
Au cœur de l'océan
an opera work by Frédéric Blondy and Arthur Lavandier (composer), Maxime Pascal (conductor), Halory Goerger
(director) at
Opéra de Lille. Co-production of Ensemble Le Balcon Paris and Opéra de Lille. A.N. is invited as vocal performance artist together with a fantastic line-up of performers such as Claire Bergerault, Han Buhrs, Audrey Chen, Isabelle Duthoit, Phil Minton and Ute Wassermann.
CANCELLED due to Covid-19 restrictions:
22, 23, 24 January 2021 
premiere of
Au cœur de l'océan
Théâtre de l'Athénée, Paris
. Postponed to Octobre 2021
.
06 January 2021 Helen Hahmann: 'Die Pfeifstimme in der Musik. Interview mit dem Stimm- und Pfeifkünstler Alex Nowitz'
Audio Portal of Community Radios, https://www.freie-radios.net/106204.
events in 2020:
23 August
2020 
premiere
The bird that did not return
for voice and live electronics (strophonion)
composed and performed by A.N. at the intersonanzen 2020—Brandenburgisches Fest der Neuen Musik: 20 years of intersonanzen,
https://soundcloud.com/alexnowitz/the-bird-that-did-not-return
.
20 August
2020 premiere Der Geist Von Gestern. Oder: wenn der mensch den menschen nicht mehr trifft
[The Spirit/Ghost From Yesterday. Or: when human beings no longer meet human beings] for soprano and six instrumentalists
composed by A.N. for Katia Guedes and the Modern Art Ensemble Berlin (flute, clarinet, piano, violin, viola, violoncello) at the opening concert of the intersonanzen 2020, https://youtu.be/h5JFoJh3UWU.
Work introduction and excerpts from the score:
https://www.schloss-wiepersdorf.de/en/showcasereader-en/der-geist-von-gestern-eng.html.
24 June
2020
Ferngespräch: Vielstimmige Stimme und Klangtanz
[Long-distance Call: Multivocal Voice and Sound Dance]
Live stream discussion with new music curator and cultural manager Matthias Osterwold on
concepts, strategies and examples of A.N.'s work between solo performances and instrumental theatre, composed structures, improvisation and gesture-controlled live electronics
. This event is part of the online series of the Cultural Foundation Schloss Wiepersdorf,
https://vimeo.com/433895157
.
June
- Aug. 2020
The three-month artist residency at the Cultural Foundation Schloss Wiepersdorf has been turned into a online residency, funded by the Ministry for Science, Research and Culture of the Land Brandenburg, Germany, https://schloss-wiepersdorf.de/de/stipendiaten-details/fellow/alex-nowitz.html.
27 May
2020
über die kulturlose zeit
[About times without culture] ​​​​​​​
an essay published on the website of the Foundation Schloss Wiepersdorf,
https://schloss-wiepersdorf.de/de/showcasereader/kulturlose_zeit.html.
events in 2019:
9-11 December 2019 DARE 2019: Machinic Assemblages of Desire, 3rd International Conference on Deleuze and Artistic REsearch at the Orpheus Institute in Ghent, Belgium:
Unleashing The Machined Voice: A lecture-performance on schizophonic practices and assemblages of new vocality (p. 38)
22 November 2019 solo performance at Audio Art Festival Kraków:
Vocal Space Lines for voice and live electronics (strophonion) with four loudspeakers

21 November 2019 lecture at the Academy of Music (Akademia Muzyczna W Krakowie):
Multivocal Arts: Strategies towards radical vocality
as part of the Audio Art Conference Krakow curated by Marek Chołoniewski
14 October 2019 
'
Stockholm Explorative Talks':
2019 Theme: Boundaries
The Nobel Prize Museum and the Stockholm Academic Forum (18 universities from and the city of Stockholm) invites A.N. to join the TEAM consisting of six scholars from different disciplines and various backgrounds, to take part in the discussion of the second edition of the 'Stockholm Explorative Talks' on the topic Boundaries. 
The event takes place at the Stockholm Royal College of Music. '
Stockholm Explorative Talks' is
 an official event of the Nobel Prize Calling programme
.
12 October 2019 'Münchner Gesellschaft für Neue Musik' [Society for New Music in Munich] at the Seidlvilla:
Symposium: Neunzehnhundertneunundachtzig - Musikalische Biografien und der Mauerfall 
[Symposion: 1989 - Musical Biographies and the Fall of the Berlin Wall] 
Musicians, composers and musicologists discussing the meaning of the system change for their artistic work: Anke Kies, Gisela Nauck, A.N., Nicolaus Richter de Vroe
19 September 2019 'Musikfest Eroica' at the Alte Oper Frankfurt:
Eroica-Dialoge by Michael Wollny and Alex Nowitz
21 June 2019 festival 'Shapes of Haiku' at the Lettrétage Berlin:
Ha-I-Ku—a musical Haiku-Slam with Alex Nowitz and Tomomi Adachi
31 May 2019 festival 'intersonanzen' at the Kunsthaus sans titre Potsdam:
Luftnummer for voice solo, composed and premiered by A.N.
27 February 2019 defending a documented artistic research project, A.N. receives the doctoral degree from the Stockholm University of the Arts, a PhD in Performative and Mediated Practices with Specialisation in Opera:
Monsters I Love: On multivocal arts
18 January 2019 as part of the closing concert 'Best Practice' curated by Horst Konietzny as part of the festival '100 Jahre Bauhaus' [100 years of Bauhaus] at the Berlin Academy of Arts:
Vocal Space Lines for voice and live electronics (strophonion) with four loudspeakers, composed and premiered by A.N.